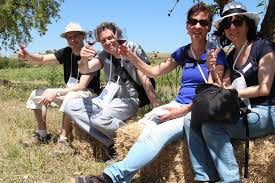 This May 18th at 11:30 in Belianes !!
Come and enjoy the local gastronomy and beautiful landscape of the Corb Valley! Let share this experience and discover the region.It is excellent for family or in group. For any more information click
here
After the treckking if you want to rest come and visit us in our holiday houses Ca n'Aleix and the Era of Can Roger located at Verdú. It's a lovely little town at about 15 min. The accomodation capacity is eight person. We will wait for you!!!